By Anne Morris
---
Vodafone's Wibergh cites need for speed to stay ahead of competition
A panel session on what keeps telecoms CTOs awake at night provided some insights into the wealth of challenges faced by operators as they seek to stay relevant in an increasingly competitive and challenging environment.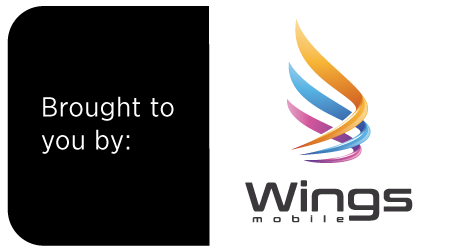 Johan Wibergh, the CTO of Vodafone Group, said it is difficult to handle the pace of change in what is a major period of transformation for the industry. At the same time, Wibergh said speed is the ultimate weapon in efforts to stay ahead of the competition. "We cannot be too slow," he warned.
Wibergh also made use of the discussion to press again for a greater focus by vendors on cloud-native applications — a recurring theme at Vodafone. "Virtual network functions do not excite me," he confessed, insisting that applications should be cloud native to take advantage of underlying cloud technologies, and advising vendors to "think NFC" (network functions cloudification), rather than NFV (network functions virtualisation).
Other panellists also picked up on the topic of cloudification versus virtualisation, warning that there is often a misunderstanding about what cloud native really means. Catherine Michel, CTO at Sigma Systems, said if the purposes of cloud native are not understood, especially for 5G, then operators will miss the point and network innovation will be inhibited.
In terms of what lies ahead with 5G, Wibergh said high-speed mobile broadband services will be the initial driver for 5G. "That might sound boring, but I think that will be the starting point," he said. He also pointed out that while 4G was the era of the smartphone, 5G will be the era of the IoT.
Nikos Katinakis, group head for networks and IT at Telstra, added that there is a lot of excitement around fixed wireless access (FWA) and 5G right now. "5G and FWA go together, but up to a point," he said. He envisioned a future where several members of a household are streaming 4k video streams.
"How many of those households can you support at peak hour on 5G?" he asked, noting that 5G will not always be enough.
All panellists also pounced on talent, or the lack of available talent, as another major challenge, along with the change in culture that comes with the transformation in technology companies. Wibergh said Vodafone had made efforts to change the way it works, such as creating more relaxed environments and encouraging staff to delegate and empower others. "But we need to see our ecosystem change too," he added, since Vodafone is also very reliant on its key partners.
In terms of other measures to keep ahead of the competition, Derek Peterson, CTO at Boingo, opined that the real challenge is finding out how to work together. "The biggest competition is sometimes ourselves," he added.
Tareq Amin, CTO of Rakuten, concurred with this sentiment, saying that it is important to admit you cannot achieve innovation alone. He added that he is disappointed at how few start-ups there are in the telecoms industry compared to other industries.