By Anne Morris
---
Operators grapple with ways to end 'deflationary' nature of telecoms
The telecoms industry has become an essential part of peoples' lives, but the difference in value between what is provided and what is charged is a growing area of concern for operators, Jose Maria Alvarez-Pallete (pictured), the CEO of Telefonica cautioned.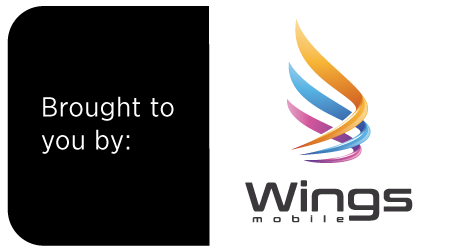 Speaking during Monday's keynote session, Alvarez-Pallete said mobile data traffic is growing by more than 50 per cent each year.
"There is no other sector where demand is growing at this level every year. However, it is massively deflationary. In fact, the most deflationary service in Europe. In which part of our country's constitution is it written that telecoms should be the only deflationary industry in the economy?"
Alvarez-Pallete pointed to 5G as an opportunity to introduce a fresh approach to regulation with a pro-investment framework, and warned against using auctions as cash generators.
Chua Sock Koong, CEO of Singtel, addressed a similar theme, noting that mobile revenue is stagnating even as data growth kicks off. Chua cited forecasts that suggest mobile data growth will be four-times higher by 2025 compared to today, or five-times higher including 5G. However, annual revenue growth is expected to shrink from 5 per cent to 1 per cent in the same period.
"This is clearly a major concern of operators," she said, as they are investing billions in 5G networks and spectrum to enable this data growth. "This dichotomy clearly reflects the increasing commoditisation of connectivity."
Chua also pointed to 5G, along with the IoT and AI as key technologies that will help drive value creation for the industry in the era of intelligent connectivity. But she added that operators would need to rethink their approach if they are to benefit fully from this new world.
For example, in the IoT market, applications, platforms and professional services are the growth areas of IoT and expected to account for 95 per cent of all IoT revenue. By contrast, connectivity will further commoditise and is expected to shrink to just 5 per cent of revenue.
"This will make it difficult for operators to compete on connectivity alone. And therein lies a challenge and an opportunity for us," she said.
Stephane Richard, CEO of Orange, agreed that the industry faces some serious challenges ahead. It needs to invest massively in new networks, while also creating value and achieving return on investment in a period of increasing competition and regulatory pressure. Without naming names, Richard also alluded to the problem in the global equipment supply sector, stating categorically that this is a big concern. "And this is the first time that we have such a risk in our industry," he added.