MWC19: The operator view
---
Mobile World Daily asked executives from top operators what they expect
from the show this year, and their view of 2019's big issues.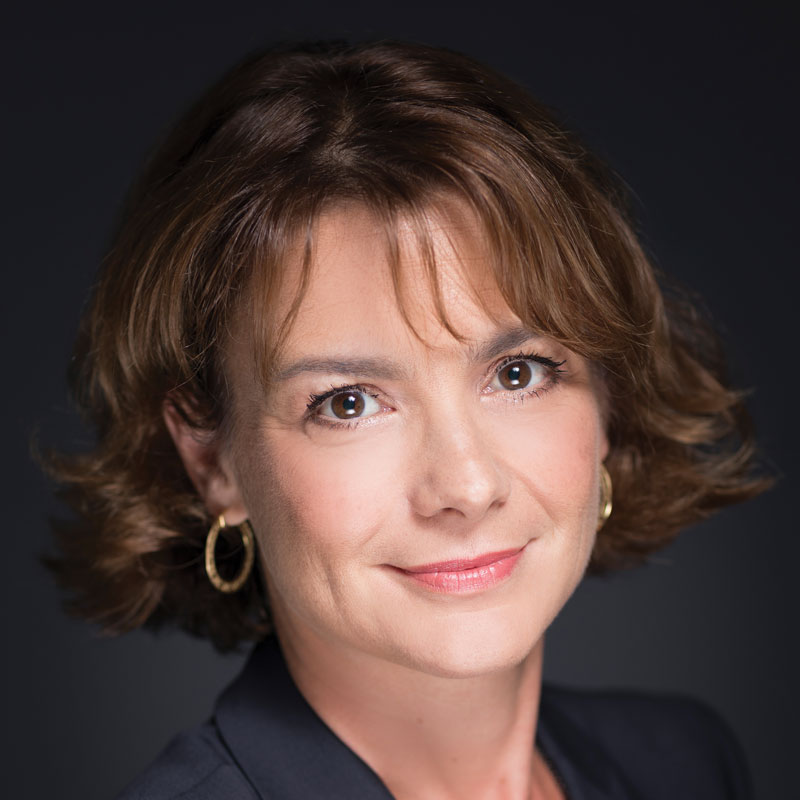 Mari-Noelle Jego-Laveissiere
---
Deputy CEO and CTIO,


Orange Group
Question:
---
What will be the big themes for MWC19 Barcelona?
Answer:
5G, AI, network modernisation and digital transformation will continue to dominate discussions. We'll see the first wave of 5G devices launched, and there will be much to learn from our peers as we show how our 5G trials and pilots are progressing.
Question:
---
What is your strategy for 5G?
Answer:
Orange considers the development of 5G multi-services connectivity around three areas: improved high-speed mobile broadband, access to high-speed broadband in countries with little fibre deployment; and new applications aimed at supporting digital transformation for businesses.
5G is gradually being deployed on existing 4G sites. It will be installed in 17 European cities in 2019 and ready for commercial release in 2020, so long as enough 5G spectrum and 5G smartphones are available.
Orange is strongly contributing to further 5G normalisation through 3rd Generation Partnership Project as well as to research activities in the framework of the European 5G Private Public Partnership.
Question:
---
What are the biggest challenges the industry will face this year?
Answer:
Managing network performance, increased speeds and energy efficiency will be key challenges. Network modernisation and virtualisation remains critical to ensure that the infrastructure we build can be optimised for new services, even services that haven't been defined yet.
From AI to connected objects, the digital world is booming. We firmly believe in the ability for technology to enable progress and pave the way for significant advances in society. However, we're also aware that digital transformation is bringing about rapid change and can create risks, uncertainties and anxieties. That's why we're committed to supporting and guiding our customers, partners and employees, whenever and wherever, so that they can make the most of a positive digital world.
Question:
---
What opportunities will operators see in 2019?
Answer:
Offering ambient mobile connectivity: the demand for mobile connectivity is surging, as is the volume of data exchanged, particularly from services like ultra-HD video, streaming, and AR/VR. The content and services of the future will require ever more bandwidth and higher speeds.
Also at Orange, we believe developing AI holds an opportunity to serve mankind. AI has already proven to provide near-total reliability for certain tasks through in-depth and continuous learning, and it will soon be able to help us in even more aspects of life. New types of more natural and more intuitive interaction between people and the digital world will place AI at the very heart of our society.
Question:
---
What exciting developments can we expect from Orange this year?
Answer:
In addition to 5G, I'm really excited about what we can bring to our customers. We are now more than just a telecoms operator; we're a player involved in everything that's essential to our audiences. For example, we've become a bank, and we'll be launching Orange Bank in Spain this year. We're expanding into connected home and protected home services, connecting devices at home, providing specialist home protection and tele-surveillance services.
We're accelerating our fibre and mobile network deployment plans across Europe to ensure the highest quality connectivity and service to all of our customers. Djingo, an AI ecosystem developed with Deutsche Telekom, will launch first in France this year. Djingo is already in many of our products and services but we're launching our standalone speaker very soon.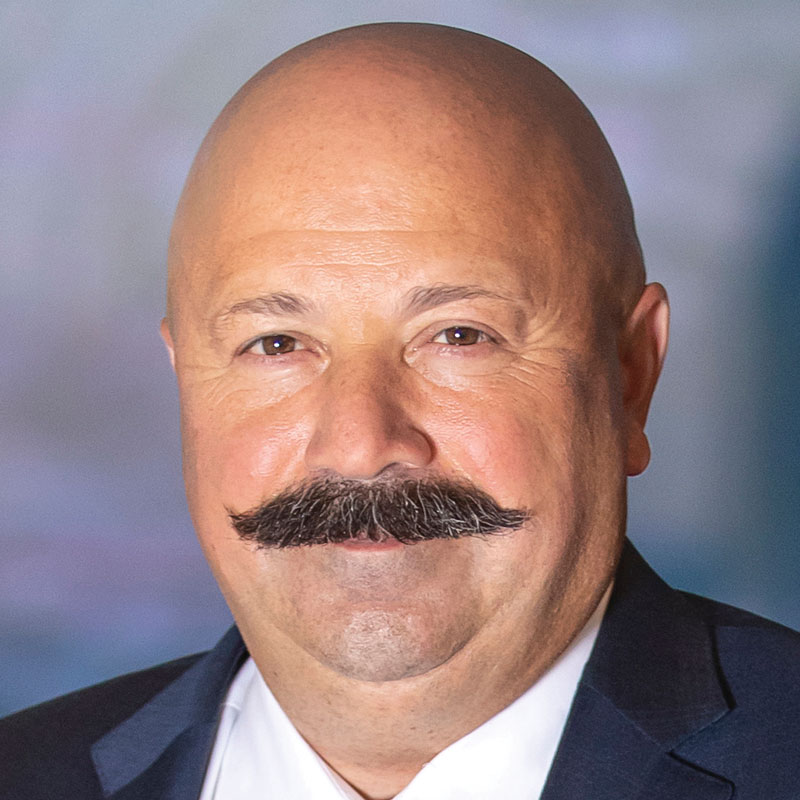 Kaan Terzioglu
---
CEO,


Turkcell
Question:
---
What will be the big themes for MWC19 Barcelona?
Answer:
Thanks to AI and data analytics capabilities combined with unforeseen levels and speeds of connectivity, we finally have the tools for a historic breakthrough in our value proposition as the telecommunications industry. I'll be very interested in how operators are making use of these capabilities to serve their customers, help the growth of the digital economy and digitise their own internal processes. We have a huge potential to be the horizontal that helps the growth of industries such as health, infotainment and logistics with "intelligent connectivity" and it will be interesting to see how we are maximising our potential in cooperating with all these verticals. This is also what we are going to be sharing with the telco community and the representatives of various adjacent industries in our presentations and exhibition space in the GSMA Innovation City.
Question:
---
What opportunities will operators see in 2019?
Answer:
The increasing capabilities of technology are an opportunity as long as we have the business acumen to transform them into valuable services that will help our customers. Rather than calculating how connectivity can help us sell more raw data, we need to focus on services and the additional opportunities that we can create.
Among those added-value business opportunities, three issues strike me as the future of our industry: digital identity management, mobile and digital payments, and traffic management. The more we can leverage these transactional capabilities, the more we can help businesses grow – and the more we can be relevant and valuable. AI offers a whole new world in terms of how we expand these capabilities.
Another opportunity is the fact that we have reached the stage where trust once again becomes a priority for our business. In many parts of the world, us telcos have significant emotional capital and bonds of trust with our customers. We need to invest in this trust and further improve our relations with our customers as the legitimate and accountable guardians of their data.
Question:
---
Why is the digital agenda important for Turkcell?
Answer:
Digitalisation has been the core of our strategy for the past four years and has brought 59 per cent bi-annual cumulative growth in revenue and 97 per cent bi-annual cumulative growth in EBITDA over the past two years (as of the end of Q3 2018).
We are more relevant to our customers' lives than ever, with ever-increasing active usage of our equity apps including instant communication app BiP, music app fizy, TV+, and personal storage and sharing app lifebox.
Our customers spend more time with us, they obtain a greater value from their interaction with us, are more loyal and are happy to pay more to do more.
With our digital capabilities including Fast Login and digital payments app Paycell, we are offering an unprecedented business model to digital content and service owners, completely transforming what a telco operator means for a corporate customer. In 2018, we supported a startup that launched Turkey's biggest quiz show and completely transformed Turkish customers' prime-time entertainment habits – as well as the country's digital advertising landscape.
All in all, the digital operator strategy has been a major success story for Turkcell – so much so that our core business is now actually our existence in the digital space, not just connectivity. It not only delivers results for today, but also ensures a sustainable success as we move forward.
Question:
---
What is your strategy for 5G?
Answer:
In Turkey we were lucky to be latecomers into 4G, as that gave us the advantage of learning from past mistakes and going for a technology-neutral spectrum auction. With our existing spectrum we were able to reach up to 1.2 Gbps in a real-world environment, serving our customers with practically 5G speed.
We are not only optimising our existing strengths on our network for 5G-level services, but also taking an active part in research with universities and tests with vendors. However, Turkey needs a strong and well-spread out fibre backbone to fully benefit from the 5G era – and we are pleased to see that the regulator as well as all major operators agree that the most economically sensible and viable way to achieve this is through a shared fibre infrastructure. So our priority now is to make sure that we have all the different elements in place for a successful start to 5G: That the technology is ready, the infrastructure is mature enough and we have the digital apps and services that will make 5G valuable for our customers.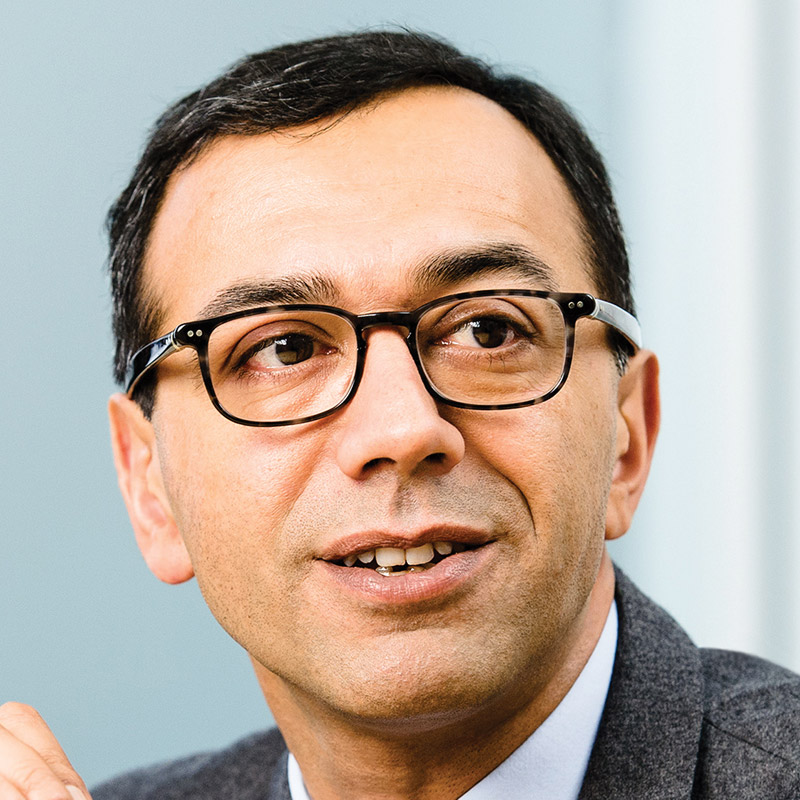 Vivek Badrinath
---
Regional CEO, AMAP,


Vodafone
Question:
---
What will be the big themes for MWC19 Barcelona?
Answer:
MWC is a celebration of our industry's impact on society and business. Over the last decade, increasing smartphone penetration and the higher growth rates in data consumption have reshaped our industry. In 2019, I anticipate another step change as operators continue to upgrade their networks in preparation for 5G.
5G will greatly expand usage of IoT. In the Gigabit Societies of the near future, IoT devices will provide more data to be processed via AI (subject to proper privacy and security controls) and that will open up new applications.
I also expect a focus on Cloud-based products and services, which will become even more pervasive in the near future.
Strong mobile infrastructure for 5G, IoT and Cloud will enable faster innovation that will benefit businesses, consumers and citizens.
Question:
---
What are the biggest challenges the industry will face this year?
Answer:
I am worried that both governments and customers do not have a strong enough perception about the importance of a healthy telecom sector.
This year we have seen taxes, regulations, interconnect charges, restrictions, internet bans and fines increase across the world. This is particularly worrying as it comes at a time where we should be enabling a rapid spread of mobile and fixed broadband to connect more people and 'things'.
Question:
---
What opportunities will operators see in 2019?
Answer:
5G carries the promise of increased efficiency in delivering mobile broadband as well as new applications. It is up to operators to encourage innovation using 5G powered applications leveraging low latency, as Vodafone is doing in several European cities like Milan, Dusseldorf and Manchester. I am expecting some impressive use cases. I also think that there is significant opportunity in the growth of IoT ecosystems especially as regards resource management.
In emerging markets, operators are already enabling significant technological change. The increasing number of smartphones available at affordable price points continues to drive growth in access. Mobile money continues to increase in popularity and in India, as well as across the African continent, an increasing number of home grown businesses are able to succeed thanks to mobility.
In 2019, telecom operators will have to change customer perceptions by investing in trust, simplification and digitisation. This will go a long way towards supporting the next wave of migration which will see a further billion people access smartphones and data.
Question:
---
What is your strategy around 5G and digitalisation?
Answer:
Vodafone's 5G trials have gone well and that has enabled us to partner with governments and innovators in our major European markets to offer early opportunities to develop products and services that utilise this new technology. Once 5G New Radio is ready for commercial launch we are ready to be a quality leader in our major markets and will be on a par with major competitors in the timing and scale of launches.
Vodafone will enter the 5G era with a radically simpler operating model that embraces the benefits of digitalisation. Our Digital Vodafone programme aims to deliver the most engaging digital experience for our customers, blending the digital and physical assets of Vodafone to provide personal, instant and easy transactions. Our strategy includes using data analytics to provide predictive, proactive and personalised offers, IT middleware to accelerate our deployment of new digital capabilities, and simplifying and automating the way our teams work.