Q&A: Safety and Security in Intelligent Vehicles
---
Concourse Hall Room 152
Friday 14 September, 14:00-15:00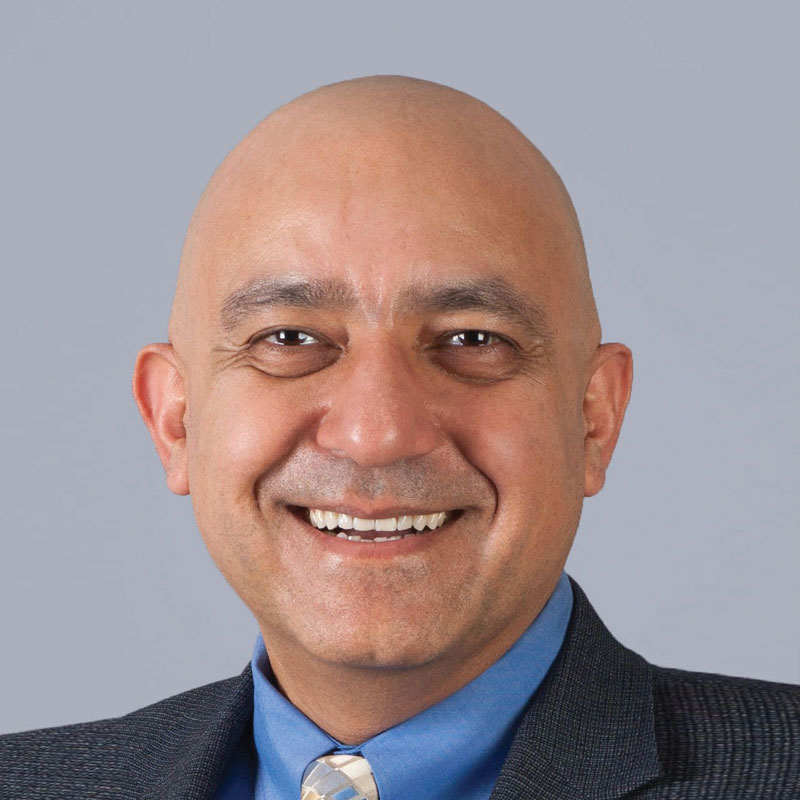 Kaivan Karimi
---
SVP, Technology Solutions,


BlackBerry
Question:
---
What are the key issues car makers have on their minds when they are talking to BlackBerry, and how can you help them address these?
Answer:
We have seen significant changes over the past few years in terms of the issues that are important to car makers. First, the software content is growing in every car and software is becoming a differentiator. Second, we see multiple functions, sometimes with mixed criticality (safety and non-safety related domains), running on a single powerful ECU. It is very important to ensure that each function is safely isolated such that any system, if it crashes, does not impact another system on the same SOC. Third, as cars get connected cybersecurity threats need to be addressed. It is well known that there is no safety without security and the two are intertwined. OEMs and their complex supply chain of software providers need to ensure that there are no vulnerabilities that can be exploited.
Question:
---
The vehicle manufacture chain is incredibly complicated, with a mix of suppliers involved bringing products to market. How do you ensure security is maintained in this environment?
Answer:
There are many pieces to consider, and the security of a car is only as strong as the weakest link in the chain. Any stage in the lifecycle of a vehicle – design, production, maintenance, software updates, incident-response – can present opportunities for bad actors. Hardening a complex system, such as a car, requires layered security and sophisticated system engineering at every stage.
Vehicle makers can mitigate cybersecurity risk by designing in security from the ground up, using a defense in depth methodology that BlackBerry has deployed for years in the highest-security environments required by governments, militaries and regulated industries.
Question:
---
As intelligent cars become more common, there will still be a mix of old and new vehicles on the road, with different levels of intelligence. What is the most effective way of ensuring a safe coexistence between intelligent vehicles and older cars?
Answer:
Governments may decide to incentivise autonomous vehicles by setting up dedicated 'Autonomous Lanes' on busy city streets or highways similar to how motorists deal with dedicated bike or carpool lanes, thereby preventing negative interactions with traditional or less-intelligent vehicles. Additionally, government implementation of vehicle-to-everything (V2X) communication which allows for real-time connectivity between vehicles, road-side equipment, city infrastructure and smart devices has the potential to be a real game-changer. Even if many of the cars 10 years down the road still lack necessary intelligence, the connected and autonomous vehicles that are out there will be programmed to minimise risk and recognise threats.
Question:
---
Intelligent and autonomous vehicles are coming under increasing regulatory scrutiny. Is there a danger this could impede developments?
Answer:
I believe there is sufficient time for the right regulatory framework to be put in place for autonomous driving. At the moment, most of the business we do relates to Level 2 or Level 3 features such as lane departure, blind spot monitoring, or front and rear collision avoidance.
True Level 5 autonomous driving is still several years away. To enable progress, it is critical that a regulatory framework be developed at the federal level to avoid a patchwork of local rules and then harmonise those standards across borders.
Question:
---
Is there an opportunity for mobile operators to play a greater role in the ecosystem beyond connectivity provider?
Answer:
Beyond reliable connectivity, the industry will have to find a way to deal with enormous amounts of data generated by each car every day, which in turn can create all kinds of new services. The number of sensors in a car will almost double from 2015 to 2030 and, by some estimates, each autonomous vehicle will generate 4,000 gigabytes of data every day. Over the breadth of future use cases, exabytes of data traffic will be generated every month by 2030. This exponential growth in data traffic will cause significant demand for bandwidth, reliability, low latency and strong cybersecurity. Telecom companies need to gear up to embrace these challenges.