By Steve Costello
---
LA transport chief targets mobility transformation
Saleta Reynolds, general manager in the LA Department of Transportation, pointed to the role technology can play in helping tackle the city's problems, and stressed the need for action.
"In Los Angeles, you can get to twelve times as many jobs in an hour by car as you can in an hour by transit. We have built a system that requires you to have a car if you want to lift your family up out of poverty or achieve economic mobility that's at the heart of the American dream," she said.
Reynolds highlighted the importance of the city taking a proactive role as private companies transform personal transportation, for example by providing access to rental scooters and app-enabled ride sharing. But this also requires a new mentality.
"We're going to have to explode and hack the ways that we partner with each other. What that means is we're going to have to upend our procurement practices, we need to behave more like a products company, we have to invite the developer community and create a development programme. And we need to create new spaces that have never been forged before inside and outside government to have honest conversations," she said.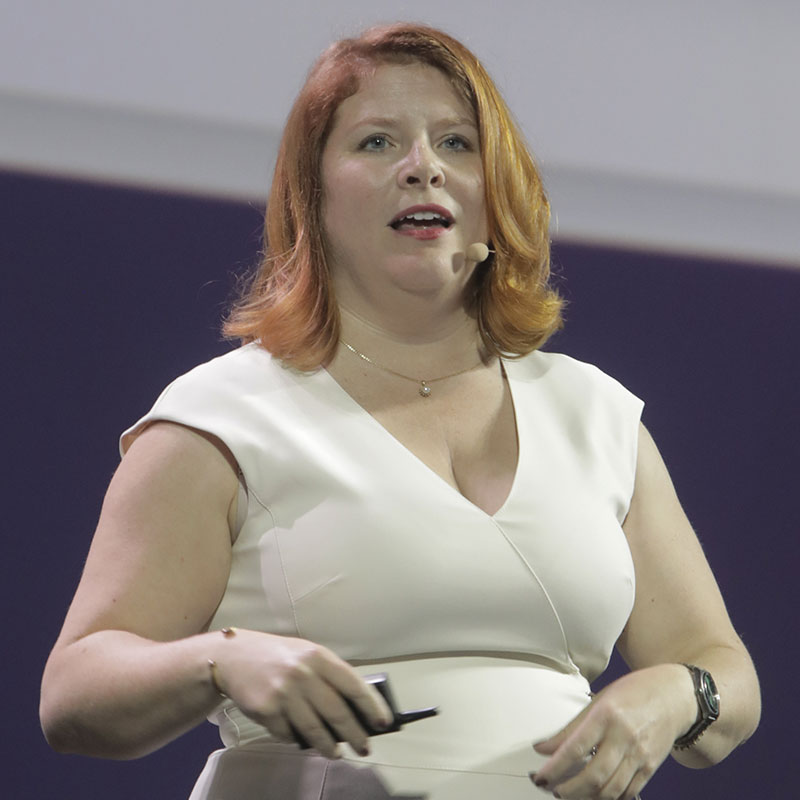 Autonomous operations
---
The executive was also pragmatic about the potential impact of autonomous cars, particularly with regard to safety.
"No matter what you hear from auto manufacturers and others in this space, there is no reason to think this will change just because the car doesn't have a driver in it."
Citing demonstrations and simulations of autonomous vehicles, she said: "Where are all the people doing all of the unpredictable things that our infrastructure manages on a daily basis? Because people are not data points – they are unpredictable and delightful but also incredibly challenging to manage in cities."
"And it's almost impossible to have an autonomous vehicle that does not communicate and rely upon city infrastructure," Reynolds added.