Q&A: AI and the Customer

Experience
---
Concourse Hall Room 150
Friday 14 September, 11:00-12:00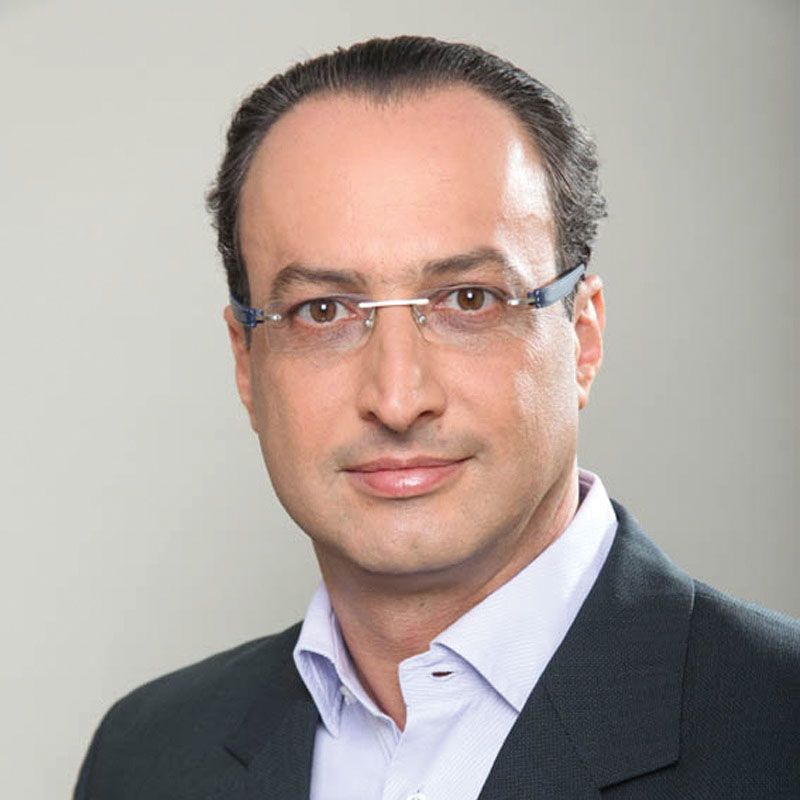 Eyal Pfeifel
---
Co-founder and CTO,


Imperson
Question:
---
To what extent are businesses using chatbots in customer interactions?
Answer:
Chatbots are a great way for businesses to create and maintain relationships with their customers one-on-one at scale. Research shows that chat is customers' preferred method of communication. Chatbots can be used across the complete sales and marketing funnel, from creating awareness, qualifying users and generating leads to promoting products providing customer service and driving sales. Once a bot is developed it can be deployed on multiple platforms based on each business's need, including social networks, SMS, smart voice devices, landing pages and company websites.
Question:
---
Are there markets to which the technology is particularly well suited – and conversely, those for which it isn't?
Answer:
Any business can leverage the use of chatbots, however, certain industries have embraced it earlier than others. These verticals include entertainment, fashion, food and beverage, automotive, media, and travel.
Question:
---
At I/O earlier this year, Google's Duplex demo created a lot of controversy: do you think there is a danger of pushback against bots, and if so what can be done to mitigate?
Answer:
Trust is a key factor in ensuring the public's acceptance of chatbots. Bots must always provide full disclosure to the user and perform in a trustful, consistent manner. We have seen that with this important component, users accept the use of chatbots just as they do any other service interface.
Question:
---
Where do you see the role for humans in future customer interactions – what tasks can't be undertaken by chatbots?
Answer:
Human representatives and well defined FAQs can solve customer problems, provide information and represent a business; the value of chatbots is the ability to do so while providing a sense of personal interaction for the user and a scalable solution for the business.
There will always be users who prefer to interact with a human and issues that require a more personalised response. Most early adopters and younger generations have embraced the idea of chatting with a bot as long as it is available 24/7 and provides immediate and accurate information.
Question:
---
What do you think are the most important things for an organisation to consider when planning deployments?
Answer:
Just like any other sales or marketing tool, the chatbot needs to have a mission – a clear goal and set of KPIs. A chatbot goal can include any of the business's marketing/sales objectives including: increasing sales, building brand awareness, launching new products or services, targeting new customers and enhancing customer relationships. Only once the goal and KPIs are set, do we start to define the conversational experience and the chatbot's voice/personality, ensuring an authentic experience aligned with the brand voice.
Question:
---
What examples can you share of good uses of chatbots for consumer-facing applications?
Answer:
Imperson has worked with leading brands to build groundbreaking chatbots. Here are just a few examples:
CBS's Big Brother bot was created for the celebrity season and following the fan's positive reaction, was extended to the current season. The bot introduces the houseguests, answers questions about the show, takes polls and offers quizzes and games. The bot also offers fans the opportunity to vote for the first time on chat. Since Big Brother, the bot was expanded into the CBS Network Bot and serves as a formal network rep.
In partnership with Nat Geo and 360i, we brought Einstein back to life in chatbot form. The chatbot was built as part of a campaign to promote the new show "Genius". Using natural text input, the chatbot, in the voice of the show's protagonist, engaged with users, chatting about his early life, how he feels about the March for Science and discussing the series' major plot points between episodes.