Delivering Mobile IoT at Scale
---
Petree C
Wednesday 12 September, 14.15-15.00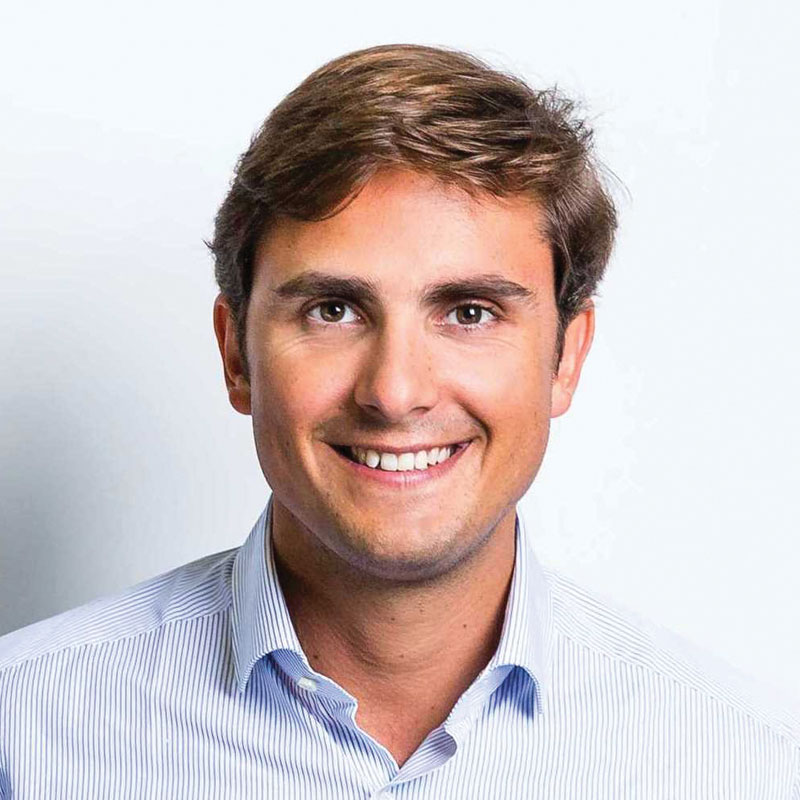 Ludovico Fassati
---
Head of IoT,


Vodafone Americas
Question:
---
How would you describe the status of the IoT ecosystem in the Americas and which industries and areas are furthest ahead?
Answer:
The IoT ecosystem is strong in the Americas and it continues to grow. Our most recent report [the Vodafone IoT Barometer] found that the proportion of companies using IoT has more than doubled over the past five years, and organisations that are using IoT are using more of it. Nearly 85 percent of companies that have adopted IoT told us implementations grew between 2016 and 2017.
Enterprises in the Americas are adopting IoT on the largest scale compared to other regions around the world. We found that 19 percent of IoT adopters in the Americas have at least 100,000 connected devices – this is a signal that IoT is being put to work at scale across the country and will only continue to grow. When we look at [specific] industries we're seeing that organisations of all kinds are recognising the value of IoT and increasing use of the technology. There's particularly strong adoption in the transportation, logistics and healthcare industries. For example, in healthcare 86 percent of IoT adopters have more IoT connections than they did a year ago.
Question:
---
What are the technical challenges related to mass IoT deployment and are mobile operators in a strong position to deal with these?
Answer:
One of the core challenges related to mass IoT deployment is global scale. The reach and scope of mobile operators have positioned us well to meet this challenge – business is becoming more and more global every day, meaning that companies increasingly need access to networks all over the world, enabled by mobile operators.
Mobile operators also have the expertise to help enterprises meet various IoT service needs. For example, when implementing an IoT solution, businesses have many factors to consider, including whether they will need a low-power solution like Narrowband IoT, or a traditional solution. An operator with a global reach will have expertise with various IoT technologies and will be able to customise solutions to meet the needs of individual businesses and provide quality coverage.
Question:
---
What challenges do enterprises face in IoT deployment?
Answer:
While enterprises might face various technical challenges depending on the size and scope of their business and IoT deployment, one challenge I've seen time and again is securing internal buy-in for the technology. Any time a new technology or process is introduced into a business, it's sure to cause some level of disruption. The businesses that see success with IoT deployments are those that have support from the C-suite or another high-level executive who can advocate for the technology and encourage adoption across the entire organisation. Without that support, it can be difficult for companies to include IoT into their workflows or external offerings.
Additionally, as is the case with any technology, security can be a challenge for companies adopting IoT. We encourage all enterprises adopting or considering IoT to focus on security at the outset of their implementation and formulate agile security practices that can be adjusted as security protocols evolve.
Question:
---
What is the potential of the IoT ecosystem and how can this be achieved?
Answer:
IoT is already transforming every industry – from enabling smart cities to making homes and offices run more efficiently, to assisting with better data collection on the factory floor. However, this is just the beginning – we're only just starting to see IoT's full potential.
We envision a future in which every machine is connected, delivering data in real time to help businesses, cities and people use data to become smarter and more efficient. As IoT adoption grows and the technology continues to progress, we'll see IoT become part of the fabric of our regular lives and workflows, much like smartphones are today.
In fact, within the next five years, it's likely we'll start to take for granted the fact that we'll be able to monitor and control assets like vehicles, vending machines and HVAC systems remotely. In order to reach this point, we'll continue to build on the technology, making it as reliable and accessible for businesses as possible.