Featured Interview:
SD Association addresses need for faster memory cards
---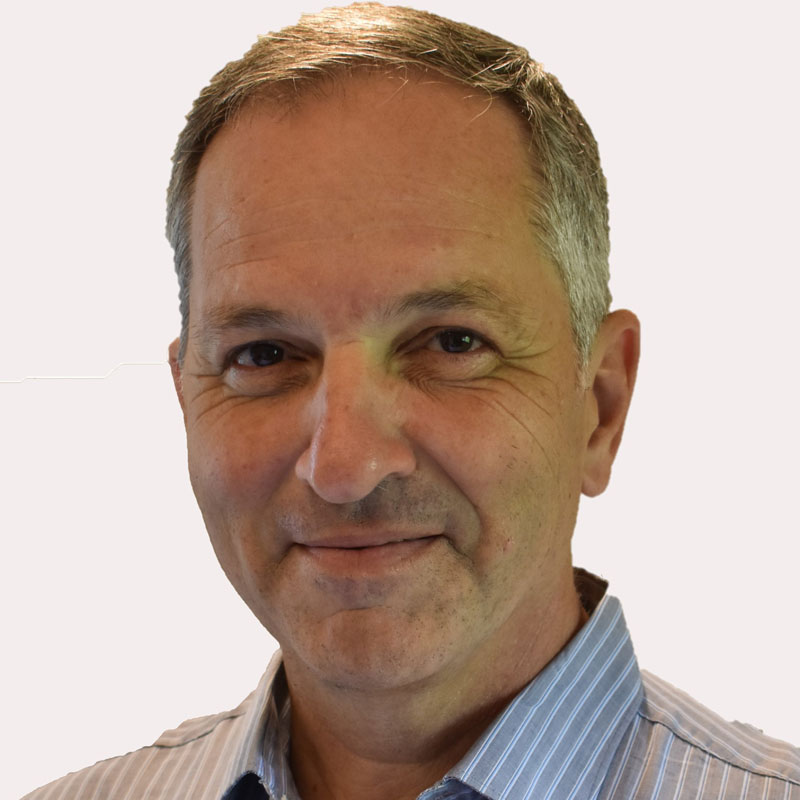 Yosi Pinto
---
Chairman,


SD Association
Question:
---
What is the SD Association announcing at MWC Shanghai?
Answer:
The SDA announced two advancements designed to truly meet the future storage needs of several industries and consumers. First and most importantly, SD Express is a revolutionary advancement in the SD memory cards. Cards with SD Express use the popular PCIe interfaces that can achieve speeds of up to 985 MB/s and the advanced NVMe protocol which really allows these cards to work as removable solid state drives or SSDs. Secondly, we're expanding capacity of SD memory cards with the new SD Ultra Capacity, or SDUC. SDUC and microSDUC cards will provide capacity above 2TB up to 128 TB. This provides everyone with a new capacity roadmap above SDXC which maxes out at 2TB.
Question:
---
Why is there a need for SD Express?
Answer:
SD Express was really designed for ultra-high definition content applications and to keep pace with growing performance levels. A number of industries, like mobile devices, client computing, gaming, imaging and automotive are all adopting faster communication and embedded storage protocols so SD will keep pace and continue to provide easily upgradeable storage options. It seems everyone is always focused on finding new ways of processing device data even faster than ever before and SD Express offers a new way for SD to help these industries achieve their goals.
Question:
---
How much faster are SD Express memory cards compared to the other cards?
Answer:
SD memory cards with SD Express can operate at 985 MB per second making them the fastest cards we've ever offered. With that top speed, they're about 82 times faster than the very first SD memory cards sold almost 18 years ago. By comparison to newer cards, they will be about nine times faster than commonly available memory cards with the UHS-I option. The bottom line here is that when you're working in hundreds of gigabytes and terabytes you need, and want, faster speeds to move that data quickly.
Question:
---
So how does SD Express achieve these speeds?
Answer:
SD Express uses the well-known PCIe version 3 specification and the NVMe v1.3 protocols defined by PCI SIG and NVM Express. We implemented these interfaces by multiplexing a few signals in the first row as well as using the second row of pins used today by UHS-II cards. Those two protocols gives SD Express cards some of the same features as SSDs because SSDs use those protocols. When we set out to create this new speed capability, we focused our efforts on using the most successful protocols already in the marketplace to make adoption easier for everyone. Device manufacturers are already quite familiar with these protocols and they can use their existing test equipment to test new products. They will also cut development time for these new SD memory cards because they're already familiar with the interface designs.
Question:
---
What are some use cases for SD Express?
Answer:
Today we can see benefits for a number of application areas such as super-slow motion video, RAW continuous burst mode for all types of cameras, plus ensure high quality 8K video capture and playback. The emerging 360 degree photo and video cameras will definitely benefit because there is so much data to record when capturing everything at once. Those speed hungry apps can be easily run from SD memory cards on any SD equipped mobile computing device will run smoothly and free up valuable embedded device storage space. Gaming is only getting more intricate and lifelike so this will help both gamers and designers of gaming systems expand their imaginations. There are a lot of new multi-channel IoT devices that need to record multiple recordings at the same time and need faster storage processing capabilities. We think that the evolving automotive market using multiple sensors data capturing may also greatly benefit from SD Express as storage requirements to make the cars safe and reliable will jump exponentially.
Question:
---
Are you getting any feedback from the industry and potential adopters of this new standard and what are your plans for the future?
Answer:
Yes we are and it's very encouraging, especially considering it was just a year ago when we started our SD Express development effort, how quickly we got feedback. People were questioning why and for what applications. Questions such as "why do cards that are used to save your pictures and music need such sophistication?" But we know these cards are and may be used for more than just those purposes. And, as time passed, the SD ecosystem realized that the dream was becoming reality and their imaginations were working. Now we are getting more and more positive feedback, and we are hearing of new initiatives to even increase the speeds and capabilities of SD Express. Future development will really follow the natural progress of PCIe higher speeds with Gen 4 and so on. Our technical committee is already studying all the implications of higher speed cards considering faster versions of the PCIe speeds in the future, plus standardizing for a microSD Express card. More details will be shared once we've finalized our standardization work. I can say that we are both pleased and excited with SD Express. Our member companies are very enthusiastic about the next steps that really brings the old faithful SD card to a new levels in which the imagination is the only limit.