By Christina Patsioura, GSMA Intelligence
---
Operators aim to score fresh business in 5G sports arena
The confluence of 5G, edge computing, AI and AR/VR will transform the sports fan experience by creating immersive and interactive experiences in stadiums, at home and on the go.
Upcoming sporting events such as the Tokyo 2020 Olympics and UEFA Euro 2020 are proving critical to the testing and display of early 5G capabilities. Their assumed mass consumer audience will allow for international viewership and help prove 5G use cases including broadcasting immersive content for VR; content production employing 360-degree and portable cameras; smart connected stadiums et cetera, all of which will be delivered in significantly higher quality thanks to 5G.
Already, trials and early deployments are showing the way forward for operators' involvement in the sports and live entertainment space. In February, AT&T made in-arena 5G coverage a reality in its flagship AT&T Stadium, home of the Dallas Cowboys, making it the first sports ground in the US with 5G. In July, during the NBA Summer League in Las Vegas, AT&T brought standalone 5G over Ericsson infrastructure.
Telefonica has also got in on the act, partnering with Ericsson in February to provide dedicated 5G coverage in FC Barcelona's Camp Nou stadium as part of the club's Espai Barca series of projects aiming to modernise the ground. Telefonica also collaborated with VREstudio to develop a VR application, enabling fans to stream 4K 360-degree videos from the edge of the mobile network through VR glasses tethered to their mobile phones.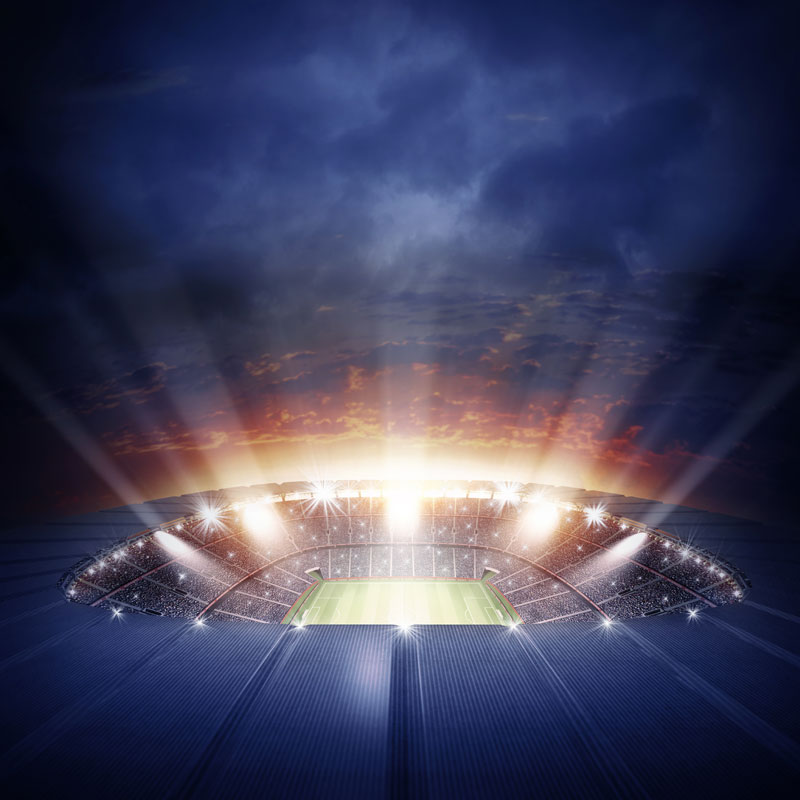 Enabling tech
---
The implementation of 5G in live sports will only be possible with the necessary investments. In-stadium connectivity will rely on a symbiosis of existing technologies including cable, Wi-Fi and LTE, complemented by early 5G initiatives including mmWave and Massive MIMO. At the same time, venue owners want to engage with fans, especially younger ones, at a deeper level, and expand their audience beyond the stadium walls to digital streaming.
According to the GSMA Intelligence 2018 Consumer Survey, 18- to 34-year olds are three-times more likely to stream weekly compared to those over the age of 55. Meanwhile, the number of highly engaged mobile internet users, including those streaming, will grow 66 per cent globally between 2015 and 2030. To achieve these, sports clubs and stadia operators will have to invest, with the necessary funds coming from advertising (for example digital signage, VR and location-specific ads) and the expansion of their broadcasts to more leagues and games.
Operators need to form long-term partnerships with these sports clubs by focusing their investment priorities on networking technologies which enable tailored and consistently high-quality services, for example network virtualisation, AI, network analytics and edge computing.
Another prerequisite is the widespread adoption of 5G devices. In that sense, deployments in the live sports space also serves as a reality check for the technology. As soon as the adoption of compatible devices picks up, a myriad of new services will hit the market. Stadium spectators using 5G phones can use AR to display players' performance statistics in real time by pointing their phones on the pitch. Video shot from their phones can be used to complement the overall content production from the game and be projected to fans sitting at home. Besides 5G phones, to enable immersive content services, AR and VR kit will need to be lighter and cheaper.
A third prerequisite is the emergence of a new ecosystem of companies appearing around AR/VR technologies. This ranges from content platforms partnering with sports leagues on an ad hoc basis to streaming specific games, through to new advertising agencies measuring their impact by gaze through rate (calculating the percentage of viewers who have stared at an ad in immersive reality interfaces). 5G will fuel growth of new players in the sports ecosystem; digital analytics companies; IoT vendors (sensor and connectivity providers); and those with AR/VR expertise are already proposing suitable services.
On the sports broadcasting rights front, the advent of 5G will effectively lead to a more fragmented landscape compared to what was the case until recently. As sports leagues have started allocating rights for digital broadcast, OTTs including sports-specific subscription services like DAZN along with mainstream players Amazon and Facebook have entered the fight for sports rights.
In June 2018, Amazon bought rights to live-stream 20 Premier League football games per season for three years to its Amazon Prime customers. A month later, Facebook signed an exclusive three-year agreement with La Liga, the Spanish football league, to stream 100 games in India. Although these tech giants have the ability to reinvent broadcasting in a more immersive and social format, in reality they are unlikely to seriously threaten the dominance of traditional broadcasters for the foreseeable future.
Summarising, for operators, 5G in live sports offers first and foremost a great showcase for the technology's capabilities in front of massive consumer audiences globally. Furthermore, and as a next step, it open new business opportunities for them to engage as a key equipment and network services vendor for stadia owners and sports teams under a B2B2C model, as well as to get involved deeper in the sports content production and broadcasting space, allowing for end-to-end immersive reality experiences.