---
Operators call for fresh approaches in 5G City era
---
A panel of experts from leading operators argued the industry should approach 5G from the perspective of enhancing future societies rather than focus on long-standing methods of development.
In a session covering smart cities, Neil McRae, MD and chief architect at BT (pictured, third from left), said 5G was a crucial aspect for society; an enabling platform offering "a huge leap forward" for the industry.
To keep pace with the huge technology change, McRae argued operators must change their mindsets: "Too often, as operators, we are focused on things like fixed wireless access, but it's the same as what we have done for the last 20 years."
"I think we need to think differently. We need to be more open about those guys making cool things and 5G making what they are doing a reality. We should focus on those aspects rather than age-old telco problems."
Telus CTO Ibrahim Gedeon (pictured, third from right), concurred, adding that while there was a view in the industry of improving 4G with 5G, this shouldn't be the main goal: "The aspect that is transformational is when we start peering with enterprises and cities, rather than just providing them with pipes," he said.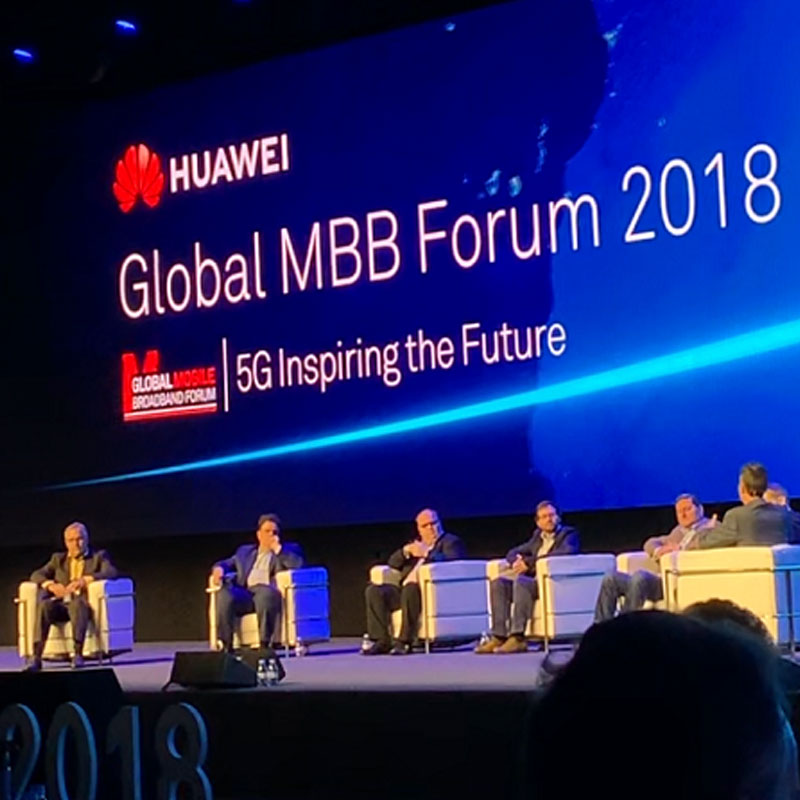 Use cases
---
Choosing to focus on the more immediate challenges, particularly in relation to smart cities, Telefonica Germany's director of radio access network Jaime Lluch (pictured, centre), argued: "5G should not be talked about in an isolated matter".
He explained the technology is not the main objective. Instead it "is a mechanism to achieve something…a wide concept which is starting from building on user requirements, building on specific use cases for citizens."
"The question is how 5G can play a role in enabling these use cases and not just focus on technology that we sometimes tend to do."
Manuel Sanchez Malagon, network planning director at Orange Spain (pictured, second from left), agreed with Lluch, but insisted that a 5G city, for example, is still a long way off.
"To really fulfil the promise of 5G, we need a push from local administration and governments to deploy the infrastructure. We need use cases; without use cases this is capacity demand. To really exploit 5G we need to create these use cases and attract investment."
McRae noted that while there was a lot of talk about use cases right now, history can teach the industry valuable lessons: "If you said to me 20 years ago we would use the internet to book taxis and book hotels, that would have seemed a long way off, but it happened fairly quickly."
Huawei role
---
Both McRae and Malagon also heaped praise on the event's host, Huawei, for its role in the development of 5G.
The Orange executive said Huawei's global reach meant it was best positioned to share experiences and provide an exchange of information, which is "the essence" of developing the technology and building use cases.
McRae, meanwhile, took a potshot at rival vendors, insisting that "Huawei is the world's one true 5G supplier".
"The other guys are behind and they need to catch up. The challenge for other network providers is to learn from Huawei," he said.
Dimitris Mavrakis, research director at ABI Research (pictured, left), said vendors in the 5G era "need to become more than equipment suppliers and act as conduit for mobile operators".