---
BT CTIO cautions on convergence complexity
---
Howard Watson, CTIO of UK incumbent BT, again preached the company's mantra of convergence, while warning of the dangers of increasing complexity as different fixed and wireless networks are brought together.
In a keynote session, he said: "As the CTIO of BT, I'm not really building a 5G network. I'm not building a 4G network either. Nor am I building a Wi-Fi network or a fibre network. All of those technologies are just building blocks for what is becoming the network, the single, converged-capability network. A much wider next-generation network that incorporates all of the components I've described, exploits each of their strong points and uses them in a truly complementary way that can deliver great services that customers want, where and when they want it."
Watson said BT is "the only operator in the UK that can built a truly integrated smart network, combining the best of fixed with the best of mobile and the best of Wi-Fi. However, at the heart of that smart network will absolutely be 5G. So we will be prioritising the rollout of 5G where our customers need it most."
Last week, BT unveiled plans to launch 5G in 16 major UK cities in 2019.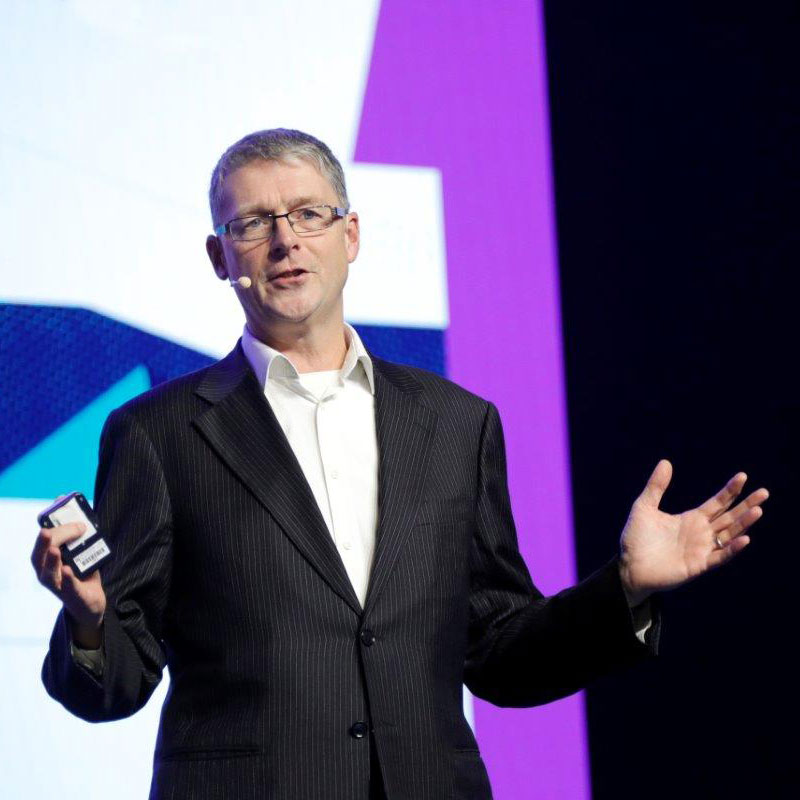 Complexity warning
---
Watson said one issue the industry needs to watch out for is that "it does run the risk of becoming a little bit complicated".
"I think that is a big challenge for us in our industry. I don't want any more network operations centres. I don't want any more different teams that are having to spend 24/7 time monitoring networks and monitoring services."
With this in mind, operators and vendors need to consider how to bring networks together "in a way that we can run that in a cost-efficient manner, and make it appear really simple and straightforward for our customers".
Teamwork
---
Watson also revisited the theme of collaboration, which has been a key message in other conferences this year.
Along with BT, Watson said other participants at today's event including Deutsche Telekom and China Telecom "have a real, significant role to play here" in terms of collaborating on "results of trials and ways of being more efficient."
"Yes, we'll still compete, no doubt, on propositions for customers, but how we make that efficient operationally and how we learn from the trials we are all conducting, I think is a new theme that you are seeing us as an industry talk about this year."
The role of standards bodies was also highlighted: "I believe that bodies like GSMA, 3GPP, NGMN, Wi-Fi Alliance and ETSI will continue to play a central role in helping us to deliver multi-connectivity at a network level, and that will result in that seamless experience at the consumer level."
Vendors also need to adapt to "a world where solutions are not operating in isolation. We truly need interoperability, and we need everybody to play their role as part of that ecosystem," he said.
"I do think that in everything from architecture to security, we can achieve more by working together. And I mean working together beyond just standards body, in true field trials and testing and operational experience."